City of New Orleans Council President Partners with US National Title and CivicSource for an Educational Seminar on New Orleans Adjudicated Property Sales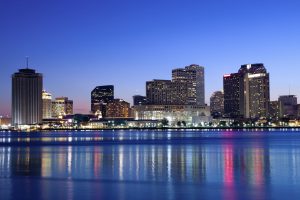 New Orleans, LA (June 9, 2016) – On Tuesday, July 12, City of New Orleans Council President Stacy Head will host a Lunch and Learn for New Orleans title industry professionals together with US National.
Last year, the City made a pioneering move to offer thousands of tax-adjudicated properties for sale. US National will underwrite all policies on New Orleans tax-adjudicated property sold through CivicSource.com. With a US National title policy, real estate investors are insured against filing errors, mistakes in examining records, fraud, forgery, undisclosed heirs and additional risks which would affect the title. For the one-time premium cost paid at the closing, title insurance is included with each sale of government-seized property, and coverage lasts as long as the purchasers or their heirs own the property.
Currently, more than 900 City of New Orleans properties are available for upcoming auctions, and new properties will be added as they become eligible. More information can be found at www.civicsource.com.