US National partners with CivicSource to issue policies for tax-adjudicated property sold through CivicSource.com in Louisiana and Mississippi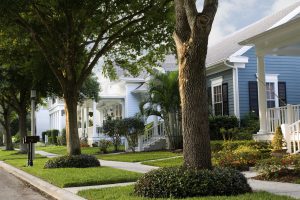 New Orleans, LA (April 1, 2015) – US National Title Insurance Company will issue policies for tax-adjudicated property sold exclusively by CivicSource through its online marketplace – CivicSource.com. CivicSource is a New Orleans-based company specializing in technology-driven solutions for managing government sales of land-banked or tax-adjudicated property, including performing all compulsory due process requirements and hosting Internet-based auctions.
US National specializes in providing title insurance on properties which have been adjudicated or returned to local or state governments due to liens or lack of tax payment. Policies underwritten by US National insures investors of government-seized property against filing errors, mistakes in examining records, fraud, forgery, undisclosed heirs and additional risks affecting title.  Additionally, unlike other similar products available on the market today, the US National title policy tax-sale endorsement coverage is not capped at $250,000, thereby allowing US National to provide expressed coverage for any amount.
The CivicSource legal team handles all aspects of property sales in-house, including pre-sale compliance with federal and state due process measures, selling properties online, and post-sale closings of sold properties. The partnership between US National and CivicSource protects real estate investors against all title past events, including the tax sale of the property by the local tax collector. For the one-time premium cost paid at the closing, title insurance is included with each sale of government-seized property, and coverage lasts as long as the purchasers or their heirs own the property.